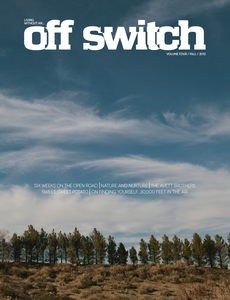 $

17.00
Fall 2012, Volume Four
Theme: "Lessons Learned"
Inside you will find interviews with Seth Avett (The Avett Brothers), homeschooling moms (Kristin Rogers, Jennifer Dees, and James Kicinski-McCoy), and the couple behind A Blog About Love (Mara and Danny Kofoed). Not to mention essays from Brittany Austin, Katie Michels, and Diana La Counte as well as photography from Heather Zweig, Dabito, and Nirav Patel.
Order your copy today and see what all the excitement is about!
***Shipping costs include handling charges.